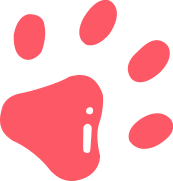 The Terms and Conditions here under at Moss Farm Cattery Preston are in place for the protection of your pet. Please take time to read them.
Health:
Cat Flue and Feline Enteritis are nasty viral infections and are extremely contagious. Please ensure that your cat(s) have been vaccinated against both and that the vaccination certificate is both current and up-to-date, as this is a pre-condition for boarding. Please note that after a cat's initial vaccination as a kitten they should then be vaccinated yearly. Cats without supporting certificates cannot be accepted. Please remember to bring this certificate with you. Please ensure that your cat has been wormed and de-flea before boarding. Un-neutered tomcats over the age of 1 year cannot be accepted, as they tend to present an infection hazard.
Illness:
Whilst every possible care is taken, and attention paid to ensure the health & safety of all cats boarded, we cannot accept any responsibility for loss from illness or any other cause.
Arrival:
On arrival at Preston, details will be taken about you and your cat and kept in our register. Health, welfare and nutrition requirements will also be taken and a contact number must always be given to cover any eventuality. All cats will be inspected on arrival and we reserve the right to refuse any cat seen to be suffering from any infectious and contagious diseases.
Feeding:
We stock most proprietary brands of cat food and will give your cat the one you prefer. You are also welcome to bring your own food. We have two main feeding times but extra feeds can be given on request, e.g. to kittens or elderly cats who prefer smaller more frequent meals. Fresh, clean water is available at all times.
Opening Times:
Opening hours – open 8:30am – 10am and 4:00pm – 6:pm daily
Sunday 8:00am -10:00am
Preston
Boarding Rates (Price per day):
£12.00 for 1 cat
£19.00 for 2 cats
£26.00 for 3 cats
£33.00 for 4 cats
Rates are daily and include day of arrival and day of departure date.
There is also a fee incurred for people who have booked but do not show. The fee is half of the full booking.
Cancellations:
Any bookings cancelled 14 days or less will be subject to a cancelation fee.